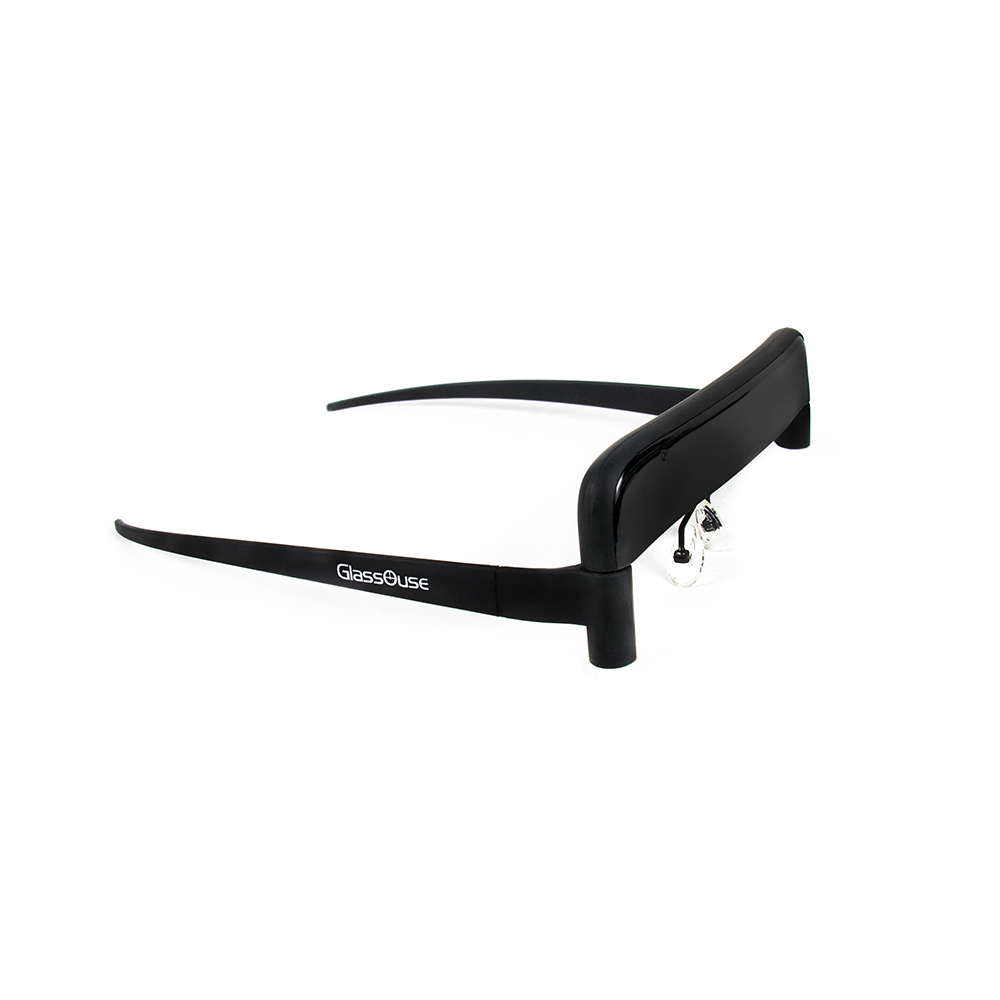 (NEW) GlassOuse V1.3
---
New GlassOuse V1.3 is an upgraded version of its predecessor V1.2 and is now better than ever!
What's New :
Support Bluetooth 4.0 –  Faster & better connectivity with low latency.
Improved Battery Life – 10x longer battery life than the previous version
Improvised Sensitivity Setting – Adjust your device sensitivity with more accuracy
Stronger Material Build – For longer life of the product
GlassOuse V1.3 is designed to be more flexible and functional to meet the needs of those with limited movement abilities while connecting technology. GlassOuse V1.3 can connect to computers, mobile phones, tablets and smart TVs via Bluetooth 4.0 and below hassle-free and it is an assistive device compatible with Windows, iOS14, iPadOS13, macOS, Linux, Android and Chrome OS. GlassOuse can be paired with new G-Switch Series options according to the need, or with Dwell software directly.
GlassOuse V1.3 boost its small size high-density battery allowing the user to use GlassOuse V1.3 for more than 150+ active hours in a single charge.
You can wear GlassOuse v1.3 with your own glasses, and fold it like the regular ones. With its upgraded 9-axis-gyroscope feature, GlassOuse detects the slightest head movements to move the cursor on your screen. Simply connect your GlassOuse to your device, complete the short calibration process for 100% accuracy, and start using your gadgets hands-free.
***Ships on 25th October 2020
Inside the Box:
1x GlassOuse V1.3;
1x Charging Cable;
2x Ear Holder
1x User Manual
---
---