Press Switch 150gr
PRE-ORDER G-SWITCH SERIES GS06
1x G-Switch Series GS06 – Press Switch 150gr
1x Double Sided Tape
1x User Manual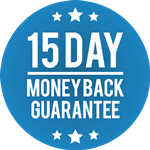 A durable switch option for users with less physical control. GS06 Press Switch provides 8.63cm activation surface, making the item comfortable enough for both user groups needing either a large or smaller target area to interact. Operated by 150g activation force, GS06 Press Switch has an auditory click and tactile feedback.
Press Switch comes with a 185cm long cable and a 3.5mm mono jack plug-in. Can be used with different mounting options or double-sided tapes.
The delivery for this item will start on 1 May 2019.
---
---
Diameter: 96.9mm
Thickness: 31.55mm
Weight: 68±2g
Cable Length: 185±5cm
Activation Surface: 86.30mm
Activation Force: 150gr
Connection Type: 3.5mm | 1/8″