BROKEN SWORD: DIRECTOR'S CUT


We are proud to introduce this all-time classic adventure full of mystery to you on GlassOuse Games section.
Broken Sword is the very first episode of the award winner saga inviting you to a mysterious journey of intrigue and jeopardy.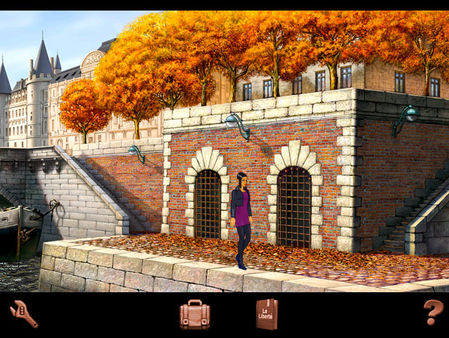 Paris in the Fall… a brutal murder at the Palais Royale. When Nico Collard is invited to interview statesman Pierre Carchon, she finds herself inextricably drawn into a terrifying conspiracy.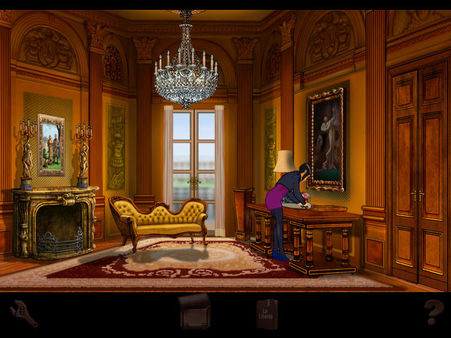 You play the part of George Stobbart, an American who is on vacation in Paris. The game begins with you enjoying yourself at an outdoor café when a suspicious looking person dressed in a clown suit enters the café and quickly leaves. Moments later, boom! The café is blown to pieces, leaving a man inside dead.
The French police arrive on the scene and after George assesses the ineptitude of their investigation, you decide to take things into your own hands and attempt to discover the party responsible for the bombing and the cause behind the victim's death.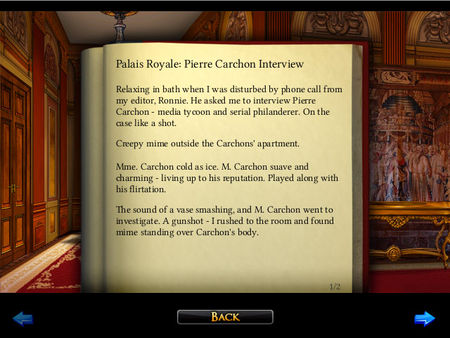 The game plays in the standard "find the hotspot", "retrieve and find a use for the inventory item", and "engage in a dialog with other characters" manner.
You can pick up and combine objects easily. Subjects that can be brought up for discussion with the game characters are promptly displayed as icons for use at the bottom of the screen.
The cursor signals the player objects or places of importance by changing to a magnifying glass (examine), a grasping hand (pick up), or a set of gears (operate). The player can also asks other characters about an inventory item by holding the object in question and clicking it onto them.
SYSTEM REQUIREMENTS
OS: Windows 10 / 8 / 7 / Vista
Processor: Pentium
Memory: 64 Mb
Hard Disk Space: 1.5 GB
Video Card: Any video card with 64 Mb video RAM
Sound: Any sound card
USED GEAR
GLASSOUSE V1.2 + BITE SWITCH
GLASSOUSE V1.2 + PUFF SWITCH
GLASSOUSE + FINGER SWITCH
GLASSOUSE + FOOT SWITCH
Do you play games with GlassOuse and G-Switch Series? Send us your experiences at [email protected] address so we can publish them!