MACHINARIUM


The very first episode of our GlassOuse Reviews start with a tiny epic set in a machinery kingdom!
Machinarium is an adventure game where you play with a rusty knight – in our eyes – who is challenged by some good-logical puzzles and mean robo-bosses through the journey to reach something we all run for — no spoilers.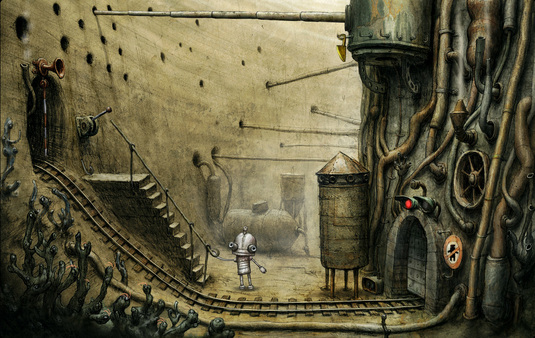 Machinarium universe is a slightly "Tim Burtonovski" 2D environment with a crunchy artistic style which we admired and checked each corner besides looking for the clues for the next step.
The gameplay controls are relatively easy as being a point'n click example and we run our hero by simple clicks as well as interacting with objects around us.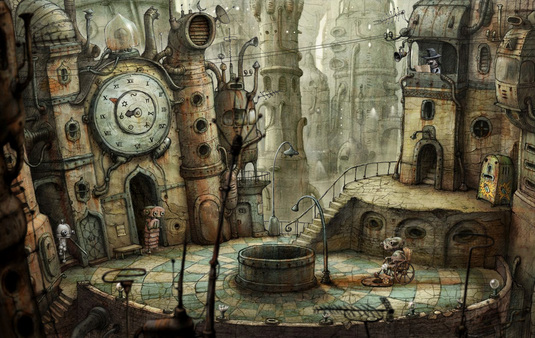 Without a single spoken word through the way, Machinarium offers original and easy to mid difficult puzzles, amazing artwork, a strong insight for the machine mind and soul and moreover, an unforgettable memory with a gentle situational humor.
SYSTEM REQUIREMENTS
WINDOWS
OS: Microsoft® Windows® XP/Vista/7/8/10
Processor: 1.8 Ghz Processor
Memory: 1GB Ram
Hard Drive: 1GB Free space
Mac OS X
OS: OS X version 10.11 El Capitan or later
Processor: Intel Mac 1.8 Ghz
Memory: 1 GB
Hard Drive: 1GB free space
USED GEAR
GLASSOUSE V1.2 + BITE SWITCH
GLASSOUSE V1.2 + PUFF SWITCH
GLASSOUSE + FINGER SWITCH
GLASSOUSE + FOOT SWITCH
TINY SPOILER AHEAD!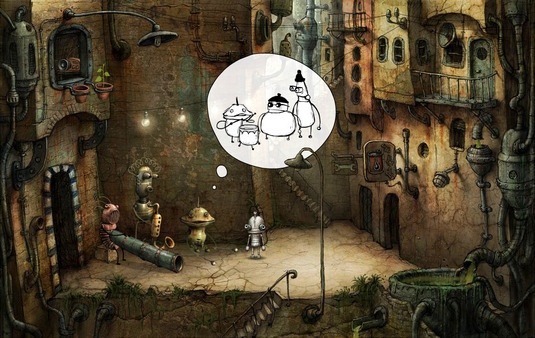 You will enjoy a lot when you meet these guys.
Do you play games with GlassOuse and G-Switch Series? Send us your experiences at pr@glassouse.com address so we can publish them!